Silly Hats
So it's time to que
Head Automatica's Graduation Day
because yesterday the fam and I headed off for a little shin dig.
Indie Boy's graduation was in the morning so we all hooked up for some cute little photos and the like.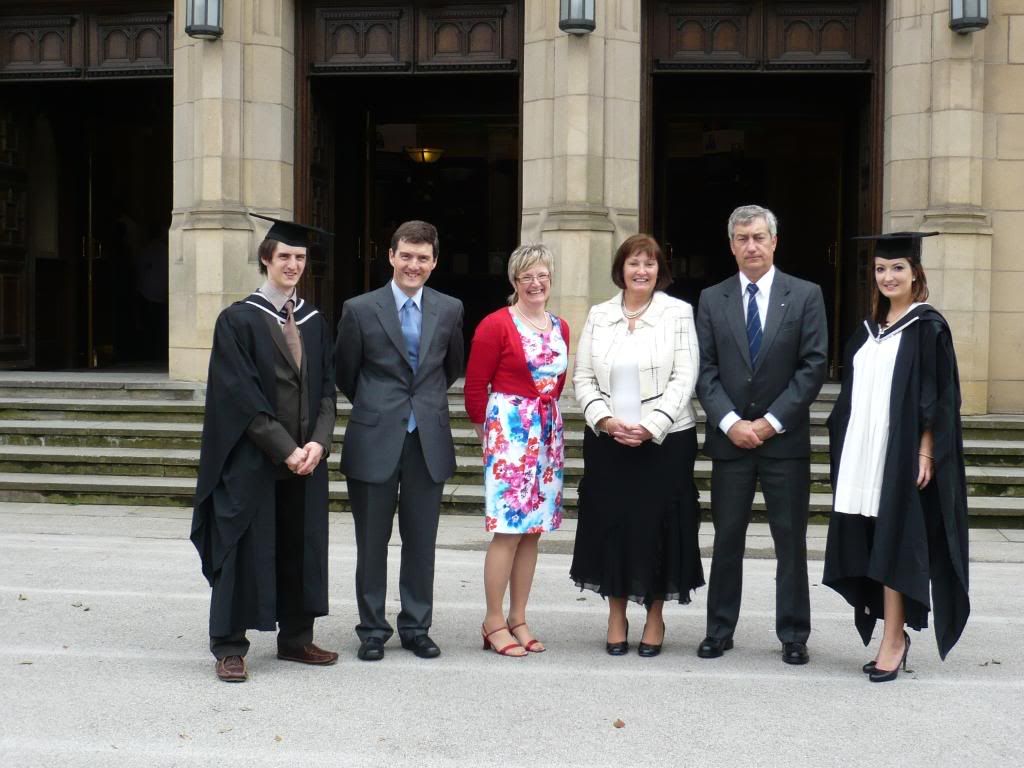 One of the best parts of the day was having my Daddy P back from his travels to spend it with us all!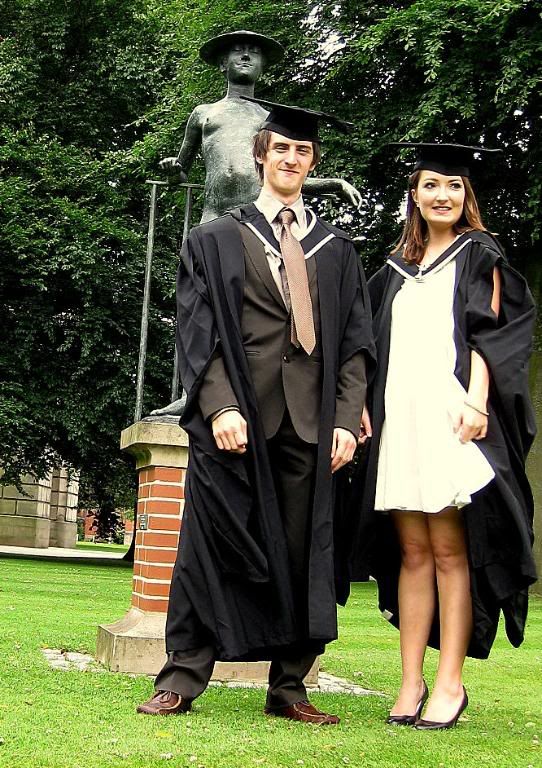 I love the above picture lots and lots, but IB's eyes are closed, loser. I went with the dress in my previous post. It went well with the polyester gown. For the group photo it rained and rained and rained, my autograph heels were so wet! And having spent the day in them, I've decided that it's time to get my first pair with the, eh herm, red underside....!
SeeSee also looked wat cute, in an old TeezeMe Prom Style Dress, a Zara blazer, TopShop flats, and of course, her handbag.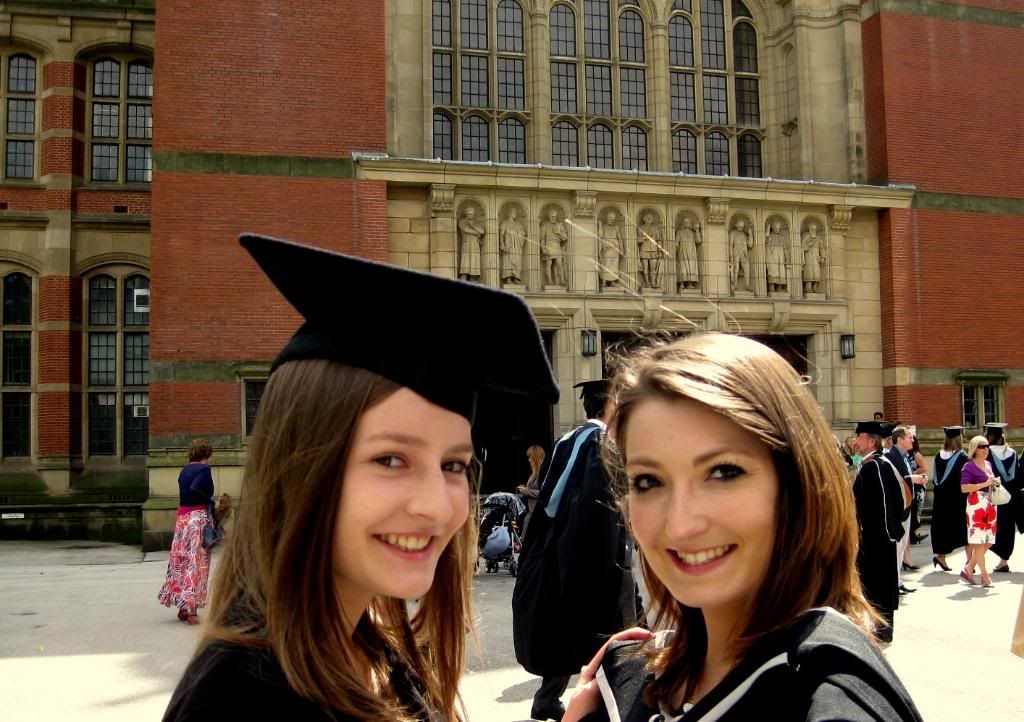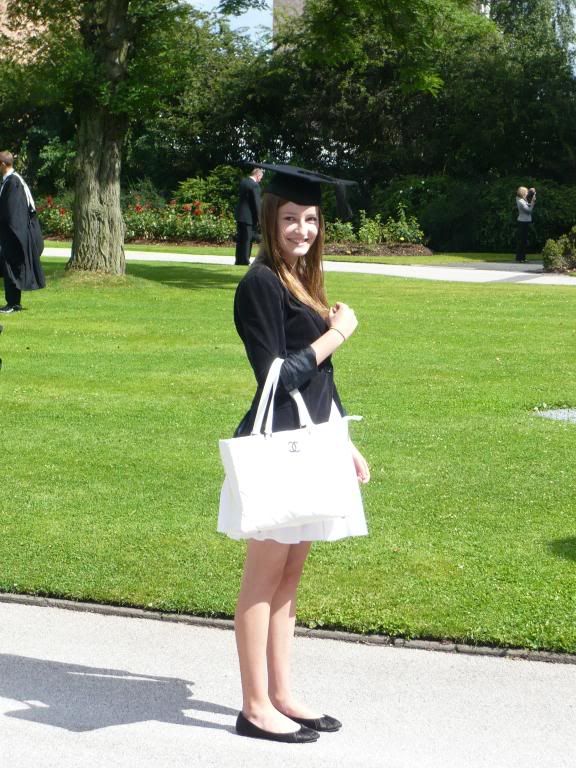 My awesome aunt and uncle had given me my STUNNING necklace and earrings for my birthday and my momma' decided that the rags I wear around my wrist just looked too tacky, so she leant me some bling.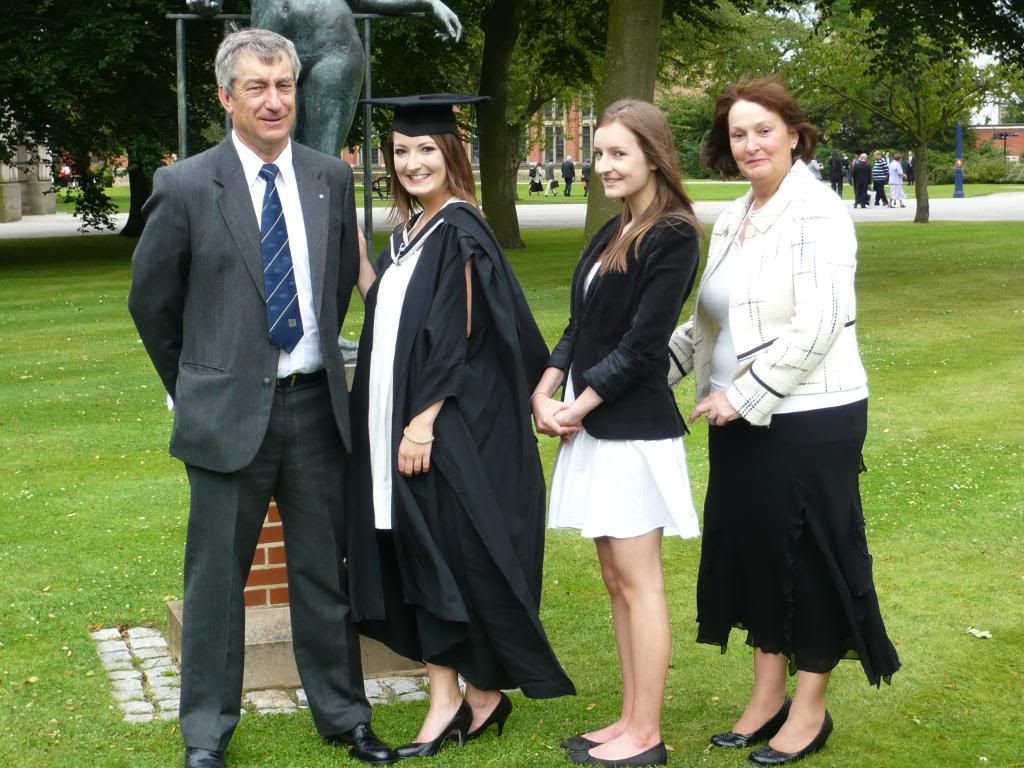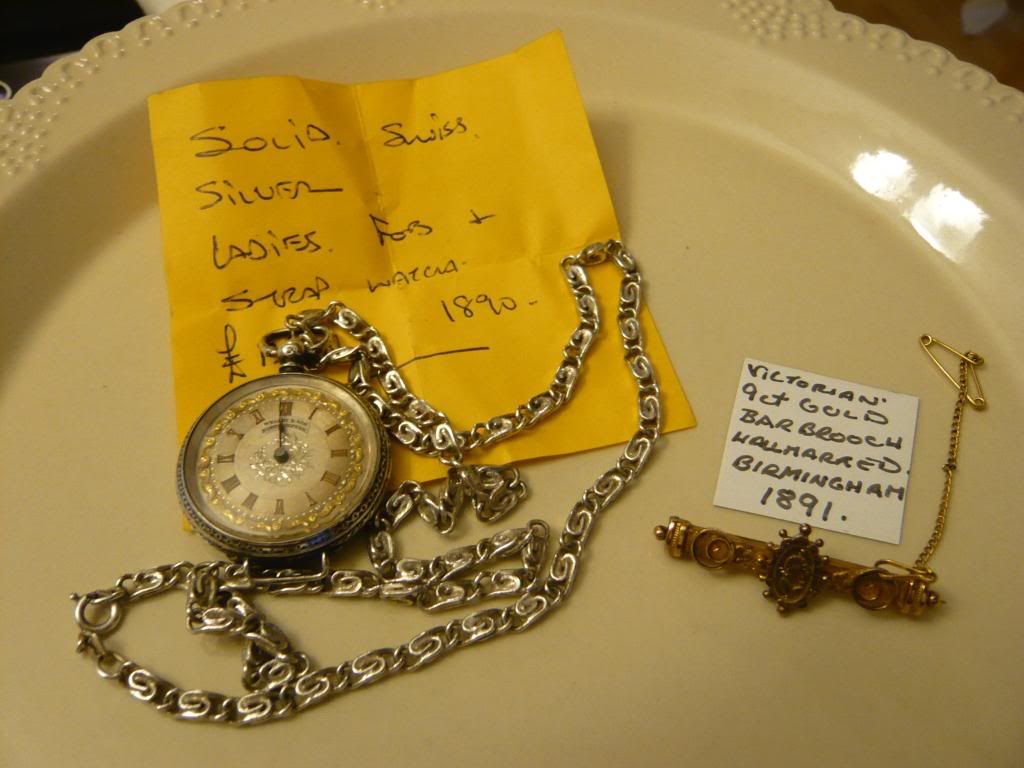 Again, my wonderful aunt and uncle, gave me the most beautiful timepiece, my South African grandparents gave me a huge vintage chain, and from my parents, a totally old broach!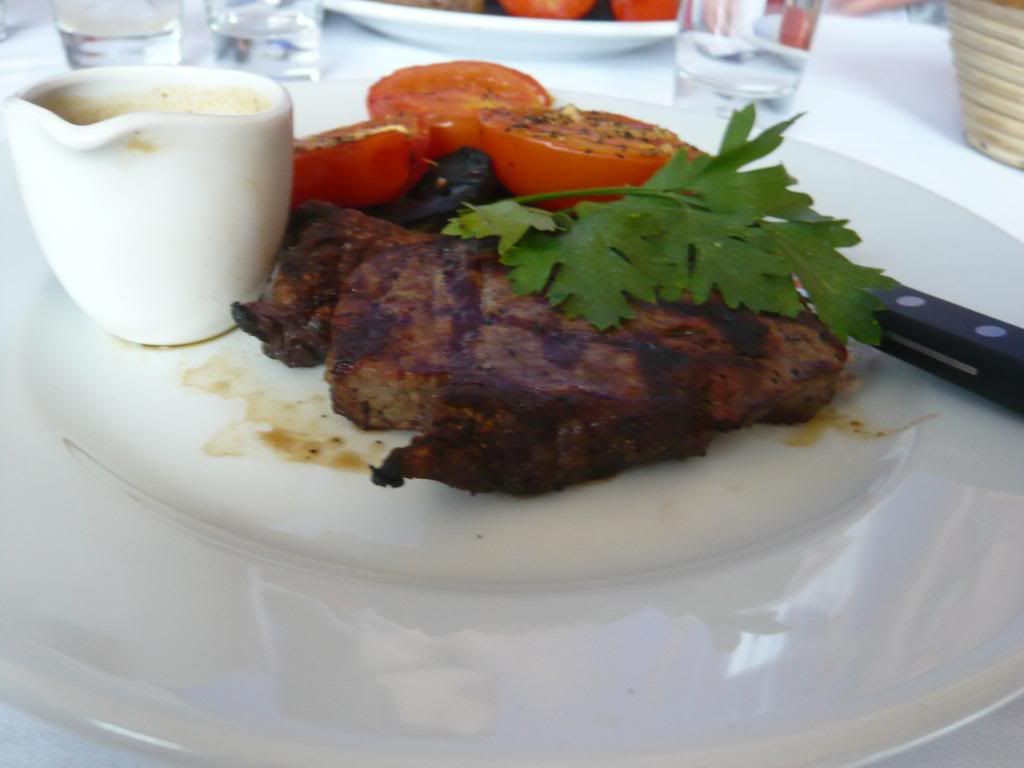 My dinner, so predictable... I'm so redneck!
Today I'm busy waiting to sign for my new phone, and so I'm going to put together a little box of joy for
, she's moved out of internet land for now, so if ya'll have some wishes for her, let me know!
Anyways Dolls,
Have a lovely lovely week, I wish I could do more outfit posts, but with my life packed up, and like, a dozen items left in my wardrobe, you really don't want to see my oversized painting shirts and smelly uggs.
Love love love xoxo