Sunrise
Good Evening sweetie tweets,
Ooh it's been a bright sunny day! Cold, so cold that I think my toes are officially dead. Did ya'll have a Fab Friday?!
Last night IB asked me to be ready at Seven, which I was, and not knowing where the heck I was going, I went for a safe option.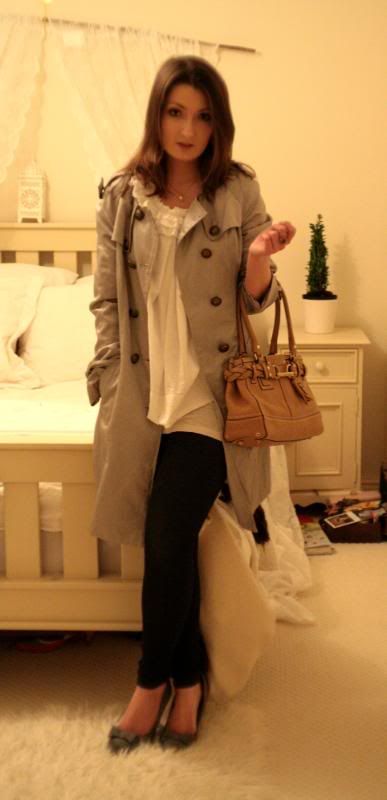 Coat: Trifted, Jeggings: "Beautiful Girl Ebay Shop", Top: Betsey Johnson, Shoes:Fiore, Bag: Coach.
We ended up going to a super yummy place out in rural, they made me a SUPER HAPPY girl by having a SUPERB steak menu and Stolichnya Vodka. It was fantastic catching up and being silly. Afterwards, I played with the reptiles.... His youngest brother Danny Boy has a cute Hogg Nosed viper snake, and he is just the sweetest. So we played! IB's Second Youngest brother Jonny left his computer where he was playing WOW, so I tried to make his character do something stupid, but I found it actually pretty adictive, I can understand how teenage boys fall into the WOW habit.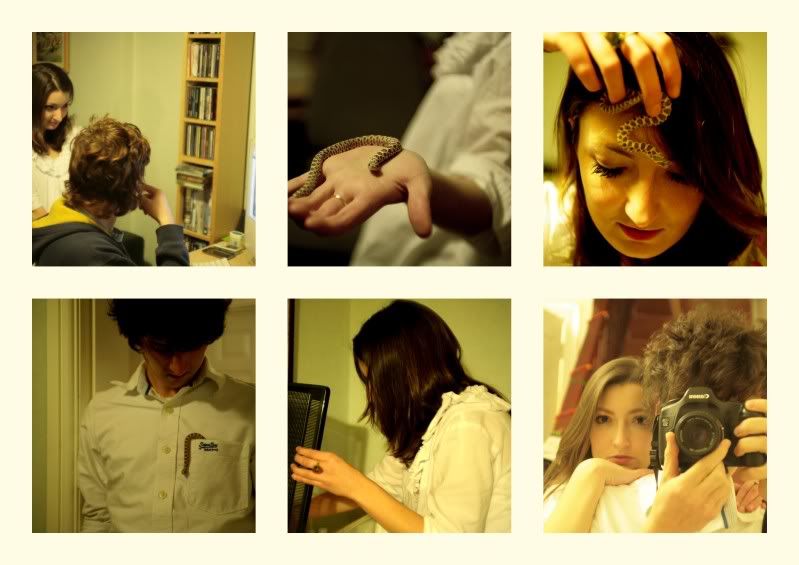 NOT ONLY did IB feed me, but he let me wake him up and drag him out before dawn, to snap these.....
I got the above effect by putting an EFs sensor onto an EF mount, because the EF sensor is bigger than the EFs, you get the cool Holga effect!
We found a HUGE dead tree stump. It was a bit sad, I wanted to count the rings, but the -3 temperatures didn't allow me to hang around!
Apart from those antics, I've been playing with my room.
Vivaldi had to vito my choices by tossing the throws around. Naughty girl!
I used a bamboo stick I found outside to make a little wall feature, I like the pink little romantic reminders.
I also tried lace curtain for a more blue fresh feel....
These are the Christmas Stockings I've got'a hangin', just waiting for santa!
Are ya'll feeling more pink or blue?!
Tonight..... I'm putting my pearls on, getting out the French delights, becuase we're having a night of.... Coco Before Chanel. The girls are 'a coming around, and we're going to indulge!!!
I want to share some
with you, I love Kim's writing style! Check out
fab givaway too! And if you want a giggle, try
- they are SO sweet!
Enjoy! Enjoy! Enjoy!
Lots of love
xoxo