BACK.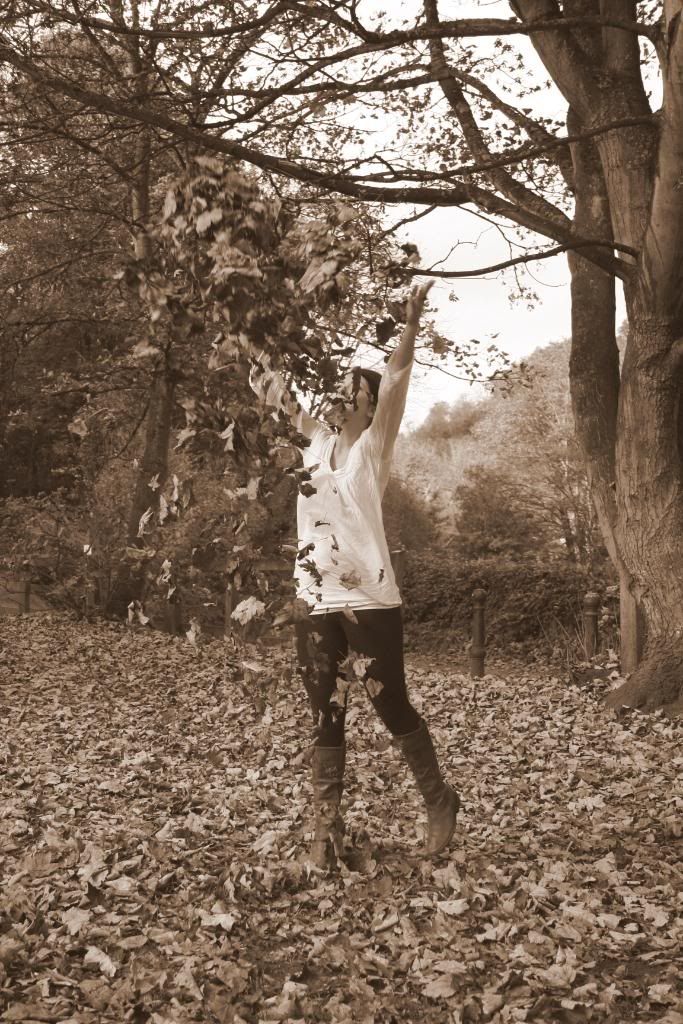 *HUGE SQUEAL* Girlies, a massive Bonjour and so many kisses!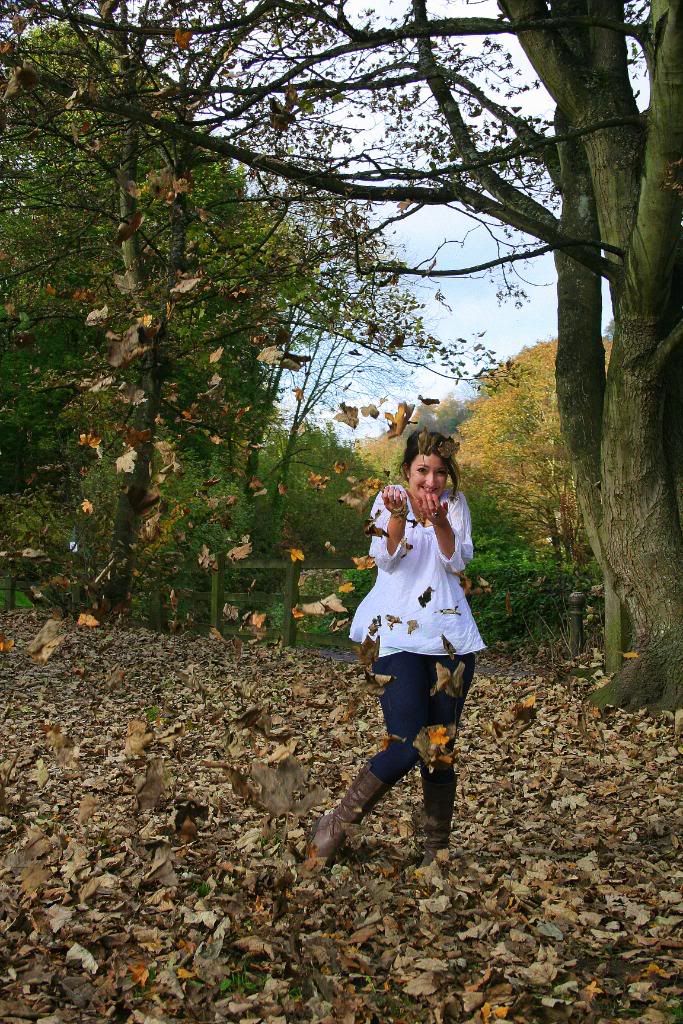 So what's been going on since forever?!
The leaves have turned, the air chilled and thank everything good in this world, it's time to indulge in layers and yummy treats.
As you know, I struggle to survive without my vintage finds. I found this INSANE
playsuit. OMG how childish?!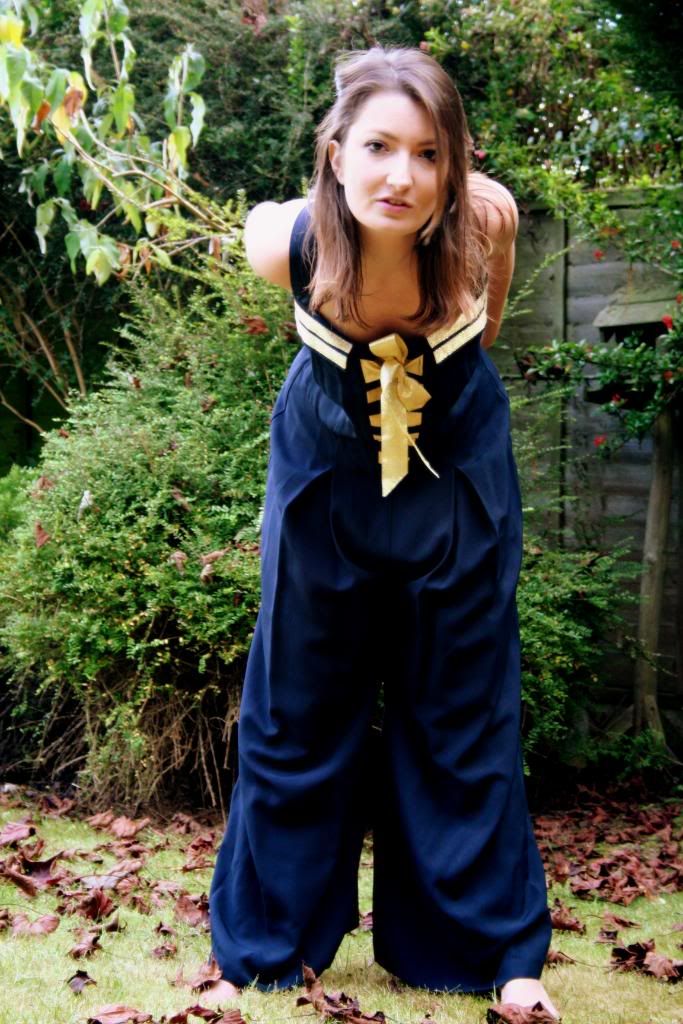 It makes me feel like a sailor!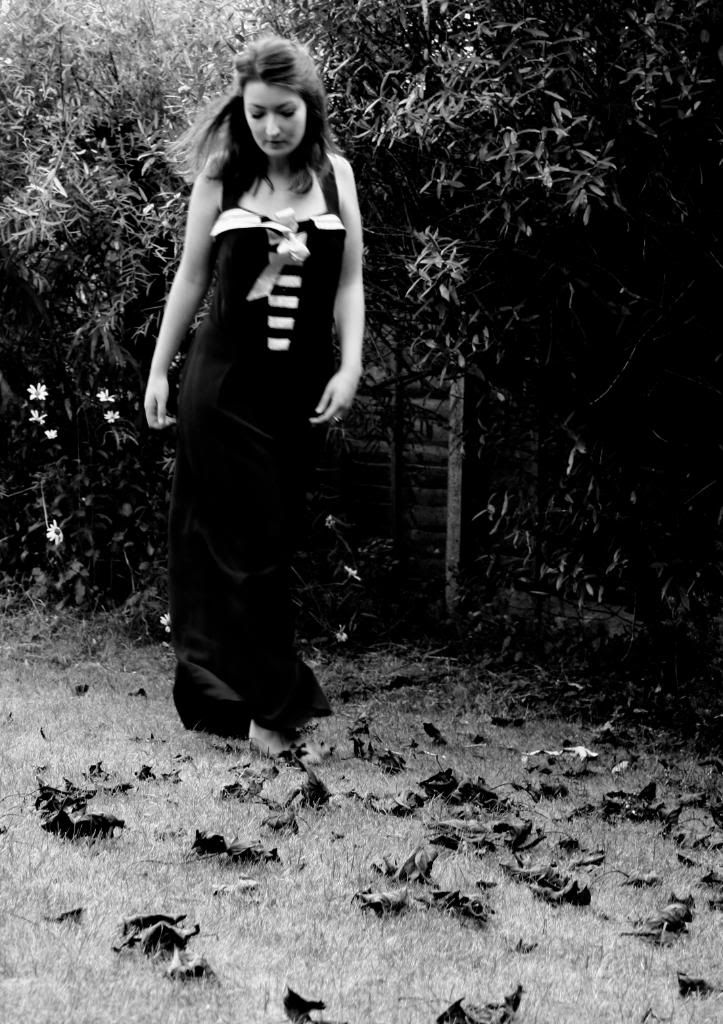 ****
Aswell as play suits, I've been loving the countryside views of nature from my window. Misty mornings have been totally stunning! The soft morning light, the layer of mist, the stench of animal crap. Mmm.....
Shropshire has been super pretty these last few weeks. I'm going to stay around and freeload with my parents for the next few months or so, apply for a few internships, the usual! Indie Boy is working as a geek at some hot labs nearby, I need to google earth it, but I think we now live about 300meters from one another. Convenient!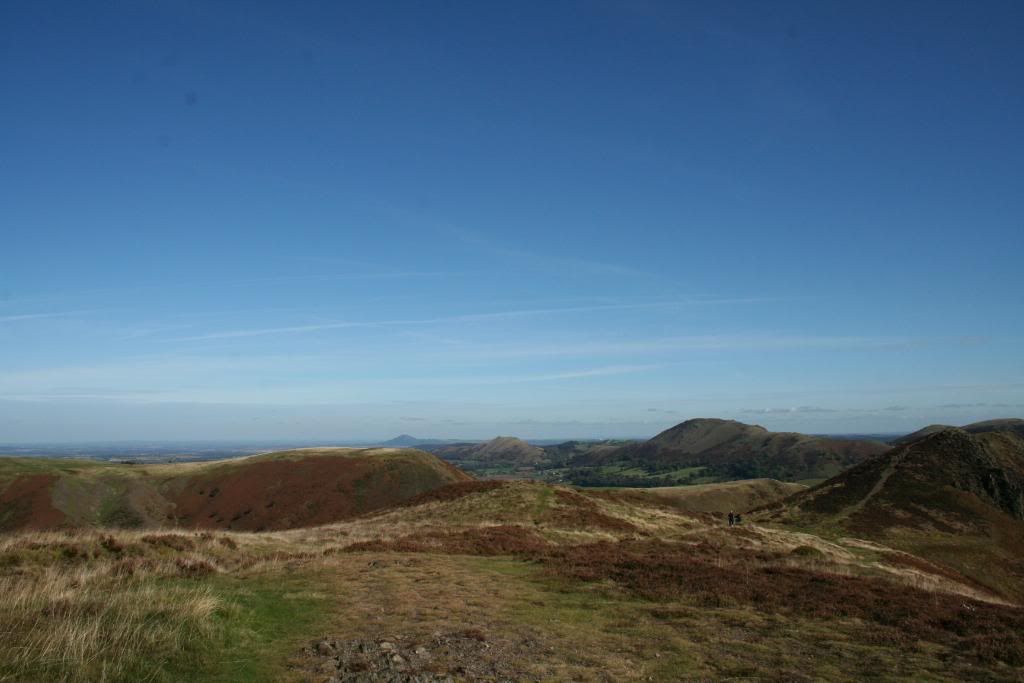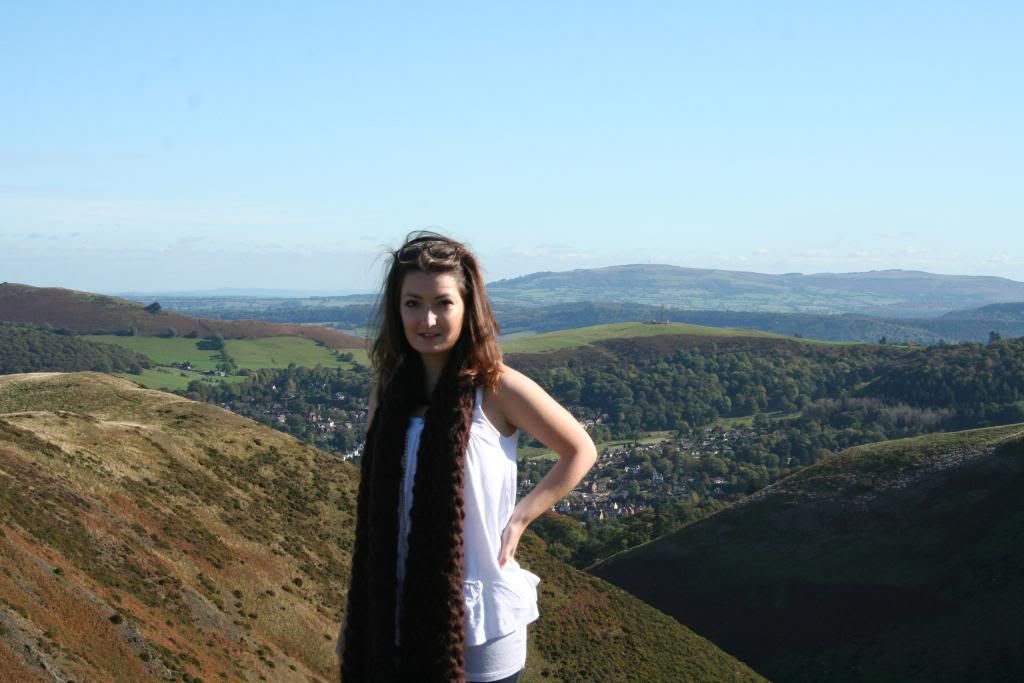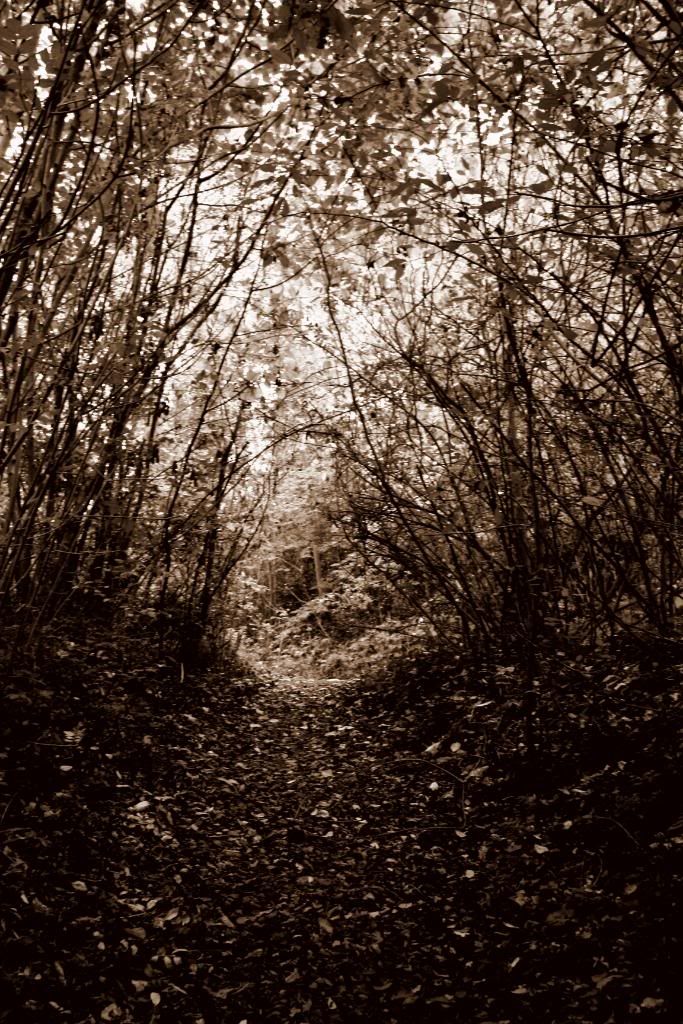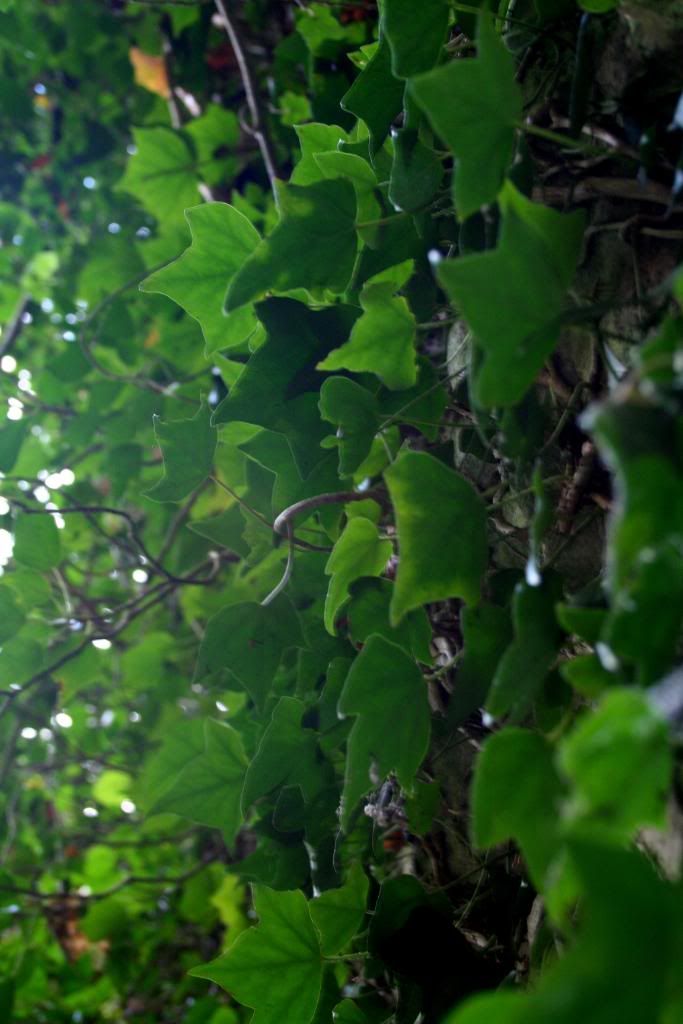 And certainly lovely soirees at my favourite Bistro ala Barnes!
****
But all those antics have taken place in the few moments I've had free. While I havn't been indulging, good gracious have I been decorating. My new title is Project Manager, I'm totally skilled.
My Daddy P is heading back from Pakistan in the next few days and since he's been gone, Momma and I have been turning his new house around. Everytime we chat to him, we've played down our efforts, but in reality, until last week there had not been a single day that we didn't have contractors and workmen in. The previous owner of this place really had warped ideas about decor....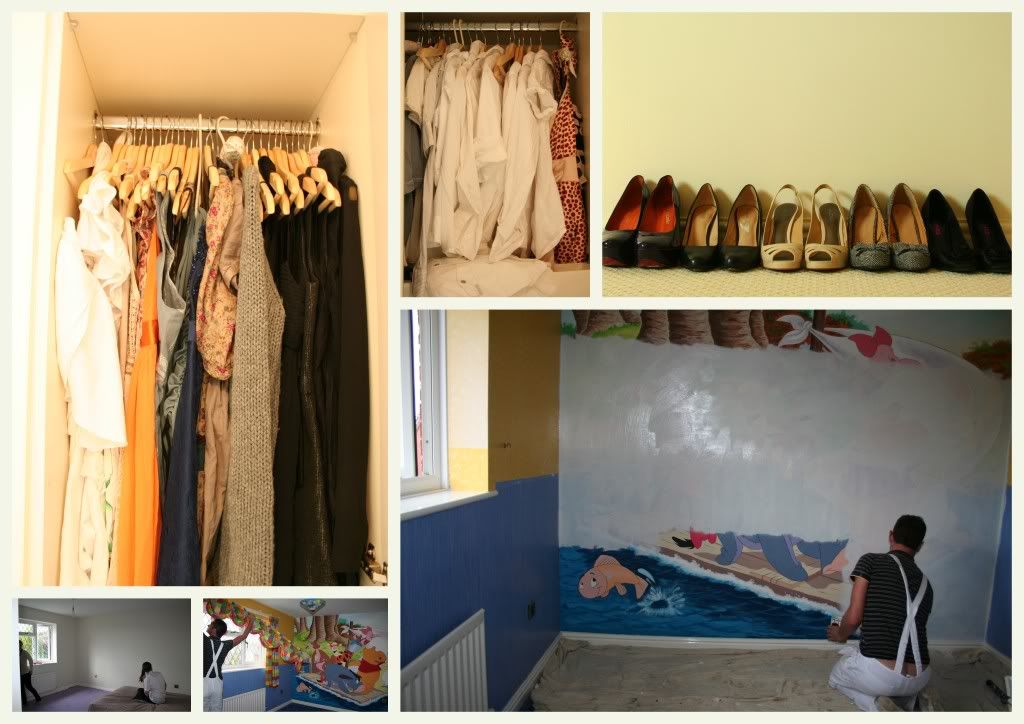 So over the last six weeks the house has been transformed from an attack on the senses to a sensible calm, warm and welcoming home.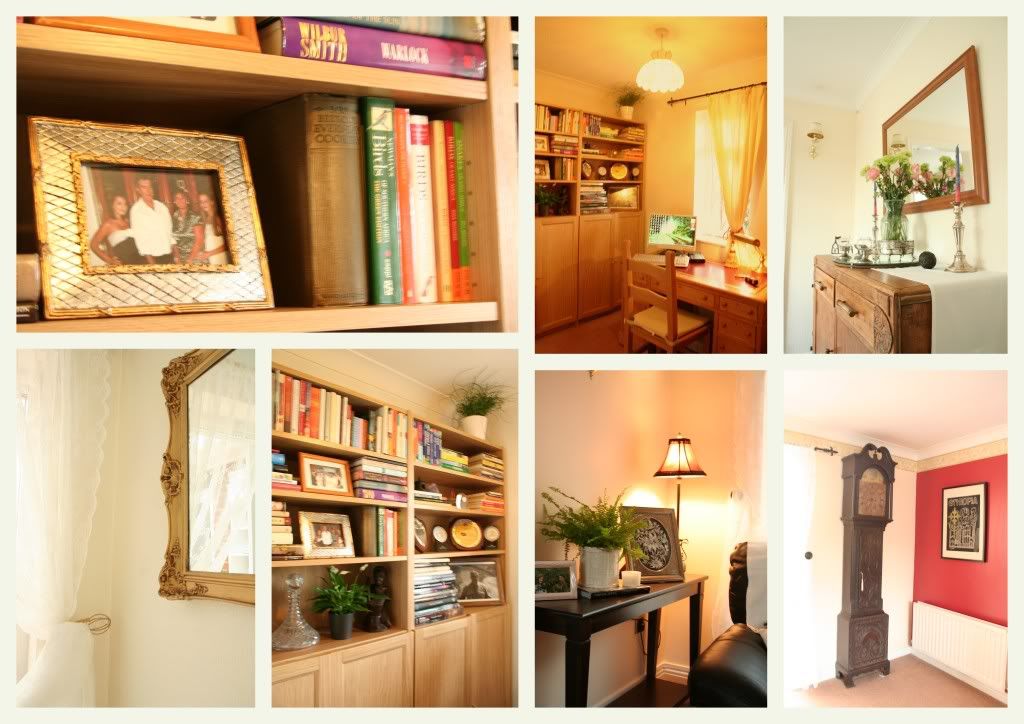 SeeSee and I are still waiting for our beds to be finished. It's taken seven weeks to make two beds and matching furniture and tomorrow when mine arrives, I'm going to do a total Borat "I have a bed, king of the castle, king of the castle, you do this, you do that!"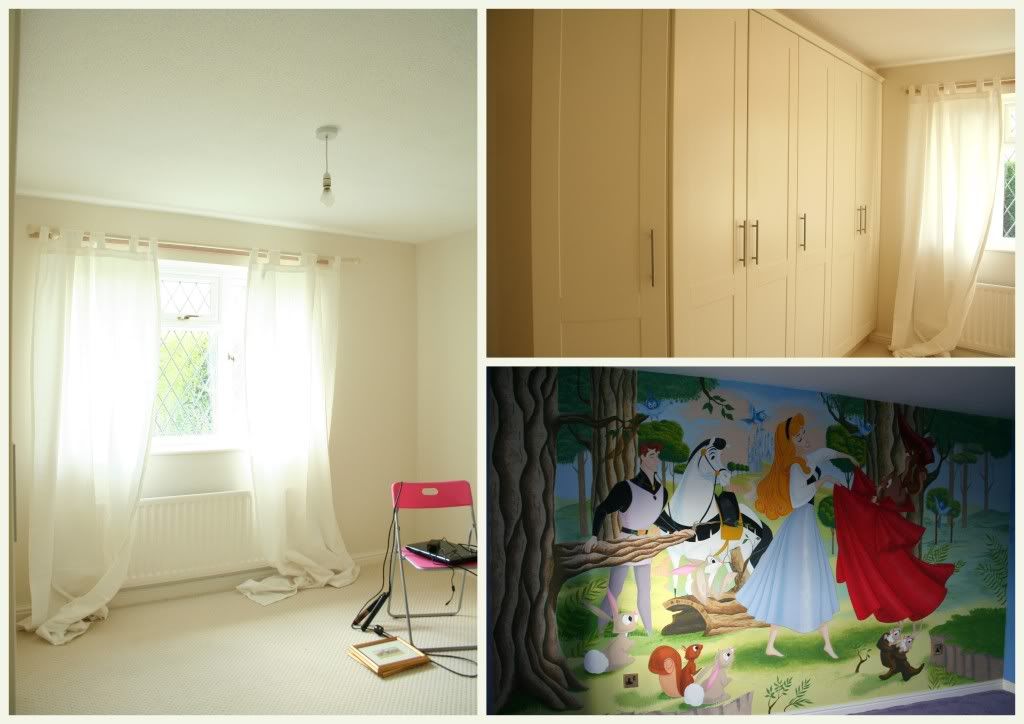 It's been so much fun though, unpacking and accessorizing, getting our own unique things back out and on display.
And my shoes! Oh my shoes, I can go from wearing Uggs and wifebeaters to my lovely sky highs and pretty dresses. Swoon!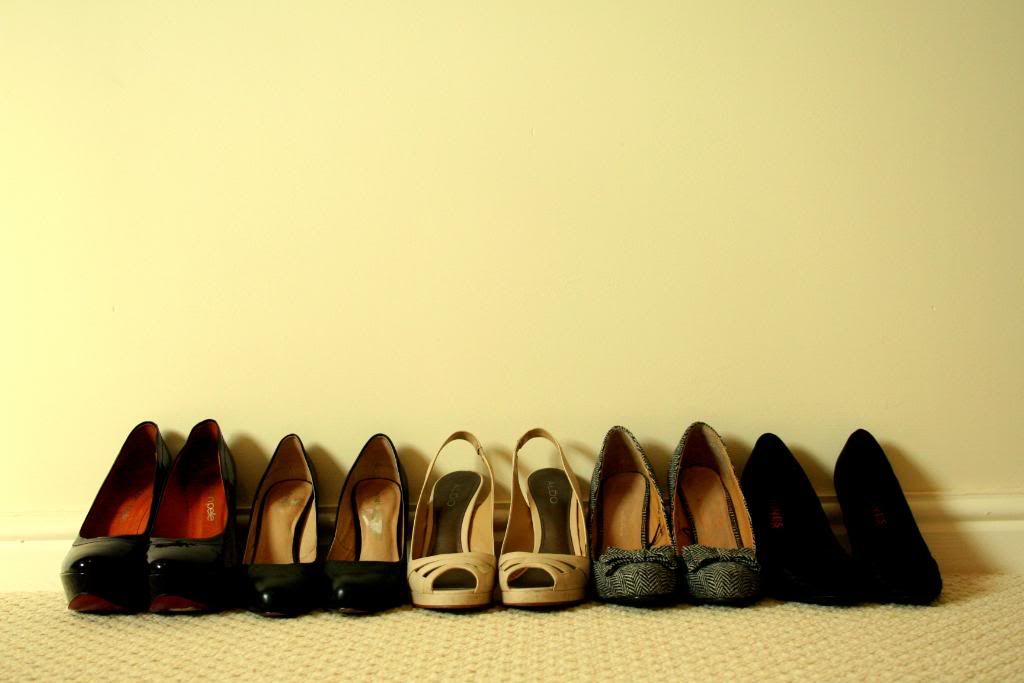 It's a hard life!
Oh! And, I was hoping ya'll might be able to help.... Next month, Mrs Barnes, my fairy godmother, is hosting a fantastic Thanksgiving dinner as a shout out to her brother in New York. But we all could do with some ideas, in that, well, I've never celebrated such a day. What kinda foods and themes do you reccomend?!
Help!
Have an amazing week! I can't wait to catch up with all your blogs! I've missed them so!
All my love
xoxo