Paris is Burning
A very sunny hello to ya'll! Thank you for your beautiful comments this week, I'm catching up on all your posts which I've missed over the last few days.
Oh girlies, before I begin, please send lots of good karma over to
her last week has really hit home about how real the recession is.
All the text in quotations are fatigue induced silly qoutes I've said to IB over the past week....
So as some of you may know, I headed across the "river" (chanel) last monday with IB for a few days surrounded by inspiration. So I packed up my stunning handbags, beautiful heels, a "vat"(large quantity) full of lenses and headed off on the "ground plane" (train/eurostar).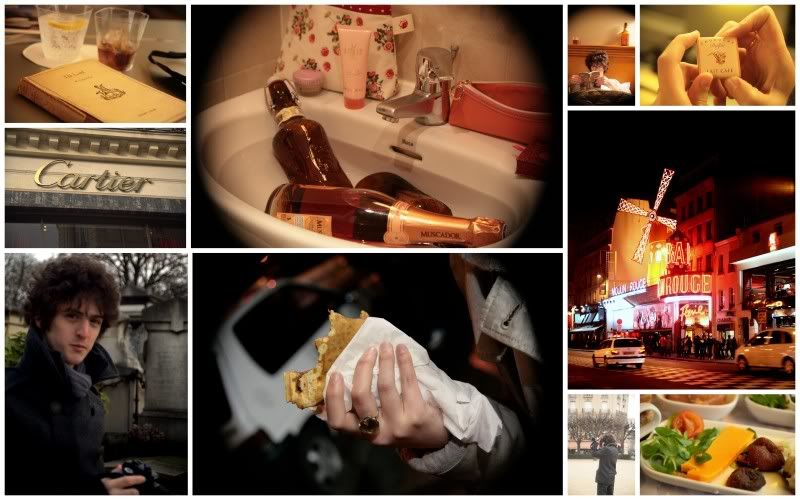 Ladyhawk was at the top of my playlist for the week...
It was just good to normalise and catch up with IB, especially because we are HUGE photo geeks! There'll be a million more images coming up this week. Also
will be posting here this week which I'm very excited about.
Ha ha, and, as far as I can tell, my 7th cousin x3 removed, almost a stranger really, we met over Flickr and Facebook and she is the loveliest gem, might do a post soon too. I'm very excited to get a feel for all your inspiration out there. If any of you would like to guest post in the future please please please give me a shout, I'd love it!
Okay, so enjoy the rest of your weekend. I'm going to make some blueberry muffins, and EAT THEM ALL! Like a piggy.
xoxo