Michelle V
Oh you loves!
I have to share a fabulous shop with you... Earlier this year IB and I had been hooked up for four years. Yadda yadda mushy mush. Again, for the third year out of four I was elsewhere abroad. So I thought I'd try something schweet!
I found the most amazing etsy seller,
Michelle Verbeeck
, she makes the most gorgeous leather items - check them out because her items are too perfect for our men fellows. I asked her kindly for some personalisation, little phrases that would mean no sense to anyone other than the two of us. Sadly, the first cuff got caught up somewhere in the UK and American postal system, the first time that this kind of thing has ever happened to me! Michelle was such a darling, utterly fantastic, she sent out another one which arrived last week and I was so elated! She's such a fantastic seller, her
items
are fabulous. I love leather cuffs and bracelets, but more so when they're personalised so beautifully.
Again, a huge thank you Michelle!
Here's a wee sneak peak at IB's cuff...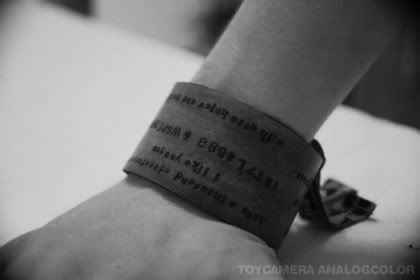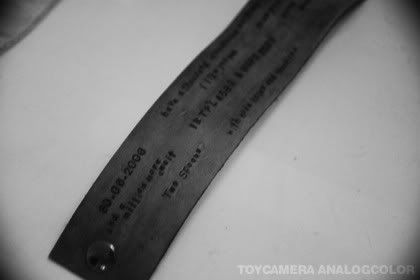 All my love,
xoxo