Sunshine and Festivals
Eeek! It's almost time for the kiddies to break up for the summer holidays. Good grief time flies. All of these images remind me of one of my favourite daily reads by Poppy French, the 'gal behind
Pop Tart
, she's such an amazing photographer! I love her recent double exposure films.
Ooh I also can't get enough of
Fashion, Art and Other Fancies
, check her blog out, it's so utterly divine, it makes me want to move to Paris! I've also been loving checking out San Jose's inspiration over at
Est1989's
, she's just started up and I'm already addicted, check her out!
Right now, I'm thinking about outfits for next week's Leeds Festival and I can't wait, I found these utterly retro fabulous images....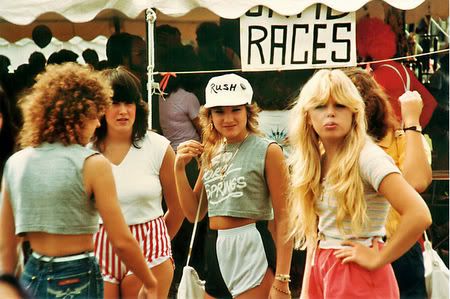 All my love
xoxo