Breathe
Ooh good day sugar loves.
So I've been doing one of my favourite time consuming activities and that's loosing hours to the beautiful world of flickr. It can be quite difficult to find blissfully dreamy images via the explore pages, but I tend to find gorgeous photographers and check out their favourites, it gives you a fabulous idea of what inspires them. Also, gorgeous groups, I always refer back to
this image
on
my flickr which
is listed in every gorgeous group I've found, just have a look on the right hand side in the groups that they're in.
These images below perfectly reflect my day. My gorgeous
bunny, Vivaldi
ripped all the ligaments in one of her toes last week and she came out of her op yesterday so she's been under the weather. My Momma hates giving her antibiotics so it's up to me, and you really can't do it on your own! She jumped and flailed around scratching one of my breasts and leaving me bleeding like hell. Really not fun. I just want a moment of calm. Breathe.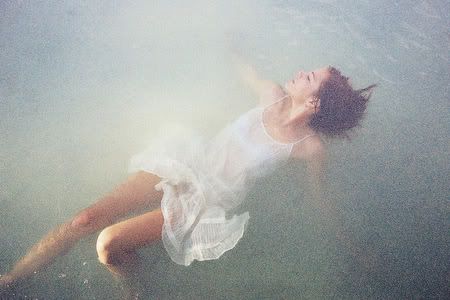 Tamara Lichtenstein
All my love
xoxo