One Bed
One bed, a million ways.
Most of you have probably seen my bed before. Months ago I was delighted to find it on
Re-Nest
, one of my favourite home design websites. It's had far too many views on
Flickr,
and it's a regular place of rest for my gorgeous Vivaldi.....
It's from a fantastic furniture distributor
PD Global
, based and sold in the UK, SeeSee and my furniture was bought via
Origin Furniture
in a little local town.
I know that I have an utterly short attention span, I can't live with the same design or style for too long. In the short space of ten months, it's had quite a few transformations. Which is exactly why the natural calico walls and simple solid furniture work perfectly for me.
Earlier this year the weather was utterly rubbish. Freezing nights, snow covered ground, urgh! I was in hibernation mode! So I made use of the gorgeous bed set which my
Fairy Godmother
gave me. Then I stole my
Momma's
big chunky vintage leather suitcases, upped the heating, then hibernated for a while!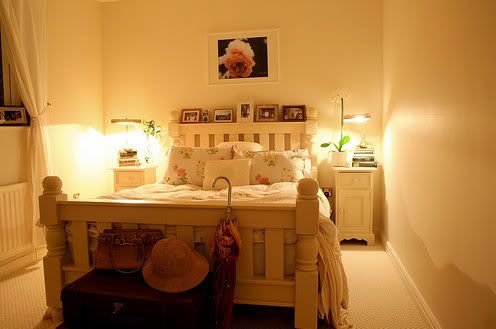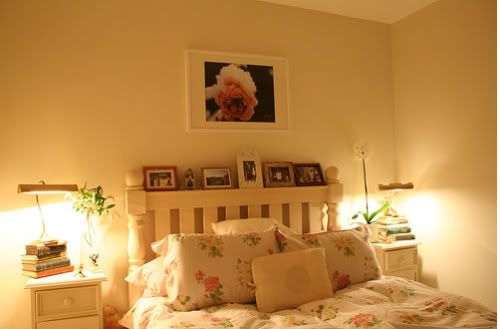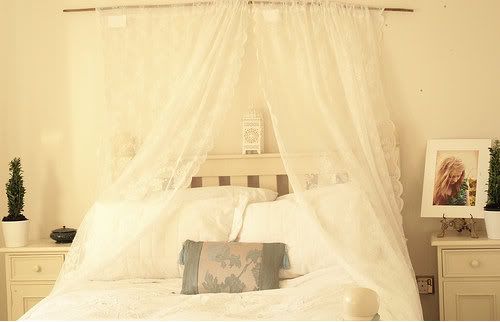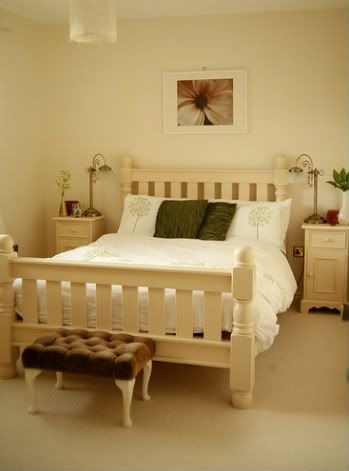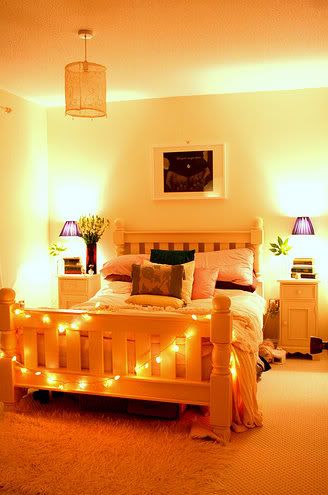 I haven't decided what's next for it! Do you guys know any awesome decorating websites?! Or better yet, do you have some inspiring flickr sets?
Hope you're having a wonderful week
xoxo