Ettes
For those of you who've been following for a while, you'll know that I have a penchant for grungy rock and badass girl bands. I try to restrain myself, but this 80's Purple lookbook which was shot by Wildfox, accompanied by a perfect soundtrack, well it just has to be shared.... If you haven't already, download.... The Ettes, Detroit Coboras, Band of Skulls, Dead Weather and peep through these....
I'm on my second drink, but I've had a few before. (The Donnas)
She was young and dumb, she just turned twenty one.... (Garbage)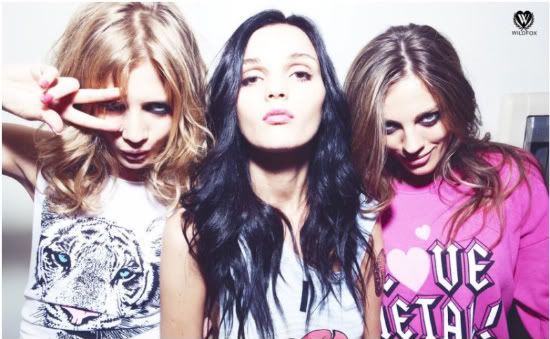 All my love.
xoxo