Chains
Hello! So the other day, Tuesday asked where my outfit/portraits have gone. My little photographer helper (SeeSee) is such a giant nerd, she's taking lots of school exams years early and already has more qualifications than I did at her age. How inconsiderate! 
First though, before I get into outfits, I've got to share these few links with ya'll! 

*I can't get enough of this room at Fine Little Day, I love the summery simplicity.
*Then there's this post over at Wholesome Fashion, which has prompted me to start putting my pennies away in a Louboutin jar! 
*This post about the most beautiful hotel, by Mariel's Window is utterly summer loving-ly perfect! 
*I'm utterly in love with Leah's Granny Outfit, she's certainly one of the loveliest, stylish girls on the block (by block I mean blogsphere).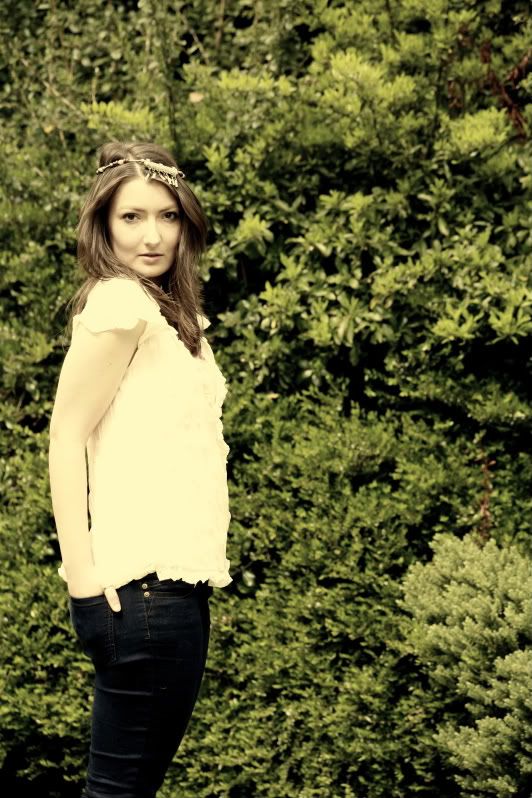 Yesterday was super cute! Willma sent me a message saying she can't make it to our BBQ today, and that she wants to pop by before she heads back to finish her awesome teacher lady work. By the summer, she's going to be the most amazing teacher! DeePea, Katie Ray and I were totally looking forward to seeing her, so I called Katie Ray who lives hundreds of meters away and it was so darn silly, when she realised she might miss Willma, she just ran out of her house, leaving her Boyf. We sat in Momma's little big summer house drinking tea and chatting like little five year olds in a play house! Too cute.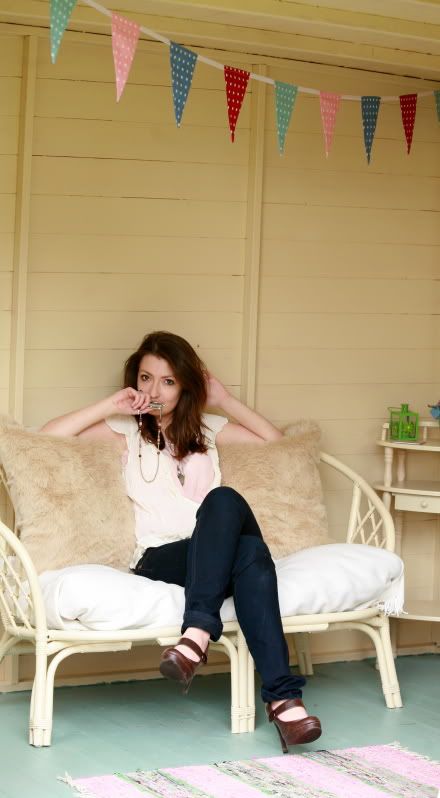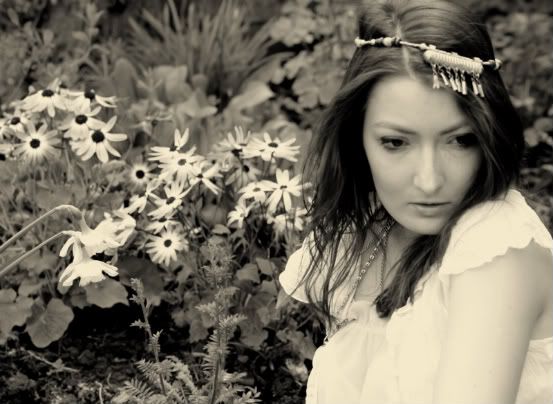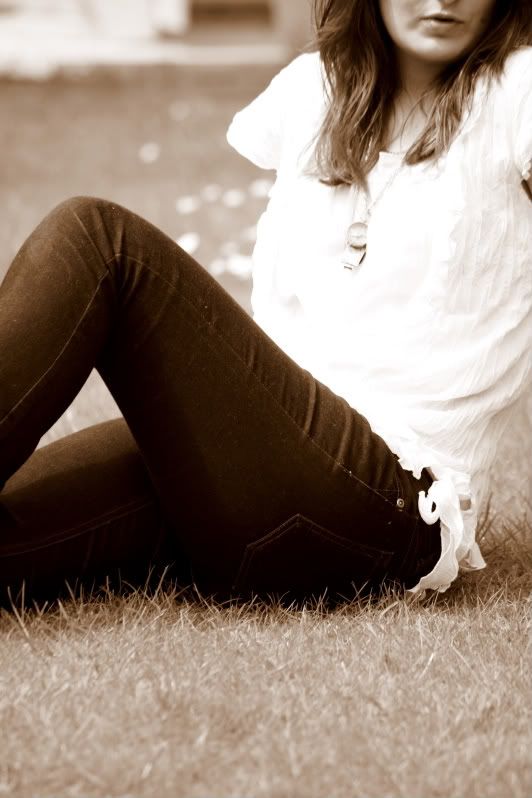 Layering chains, I love collecting little silver charms! The head thing is a necklace I bought in Ethiopia. I have a massive thing for chunky tribal jewelery. Alot of you will know that I used to live part time in Ethiopia *suntan* I miss the 40oC desert temperatures and the bubble of Expatriate life! Our driver was the best, more of a member of the family, and sometimes after acting body guard in dodgy markets, he'd look at my purchases and explain the meaning such as "that means you're with child" *ooh but it looks fabulous* "this one means you're betrothed" *Eww* "You do realise this is an insult to neighboring tribes" *oops, can I have an AK?* 
I'm wearing: Jeans: River Island, Shoes: Vintage Thrifted, Top: Vintage, Vest: Anne Summers. 
Are you all having a great weekend?! 
*lots of love* 
xoxo