Weekend Lunch Garb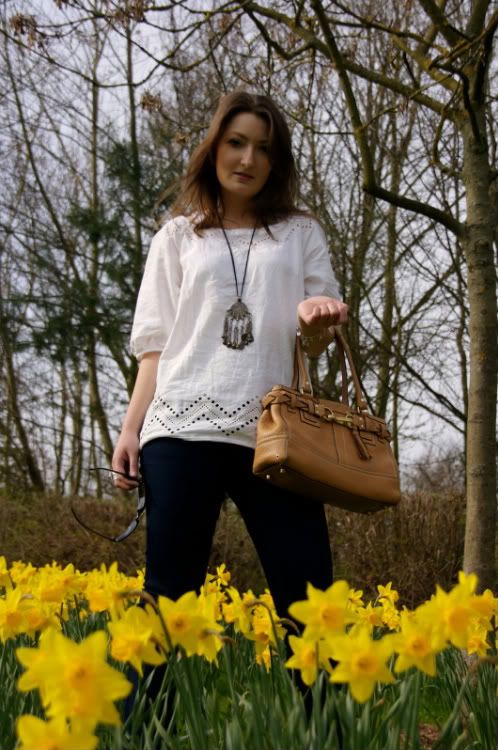 Good evening lovelies! I hope you've all had a brilliant weekend. I can't wait to share my antics with you once I'm done editing!
Daffodils, good grief, so many of them. I've had my big sunglasses at hand this weekend because hayfever (nature) is getting to me already! Ewww.
It's been ages since an outfit post. SeeSee just isn't willing to play photographer these days. IB took this on saturday after a yummy lunch with his parents and Granny.
I wore my silly staple Faith platforms, River Island Jeans, Pepe Jeans sunglasses, my ever handy Coach handbag, a giant necklace from Ethiopia, it's some tribal item, and a thrifted top.