Give some love back! *Givaway*
Ooh hello lovelies!
Today is the start of a series of utterly wonderful givaways and I can't wait to get started!
Ready?!
Well this week, TWS, Tales of a Wondering Star, are featuring the fantastically creative and beautifully inspired
Nuvonova
, which is created by the wonderful
Clara
.
Her
Etsy shop
is filled with so many beatiful wonders, I'm in love with so many items, I've popped them on a birthday wish list! I'm in love with the skull necklace below!
Here's just a small selection of all of her beautiful items.
Clara,
who has a blog over
here
, took the time to answer some little questions I had burning about her collection. Not only does she have this beautiful shop, but she also works as a Junior designer for a UK fashion brand! Talent!
Your designs are incredibly unique, where do you dervie your inspiration from?
I know this could sound really farfetched, but my inspiration is me! Everything I make are things I want for myself, I would have a serious design block if I was to design something I wouldn't wear or use myself. .. but of course, the 'ideas' would've been an amalgamation of things I see everyday.. whether while I'm out and about, watching a film, reading a book...or even something I've dreamt.

What are your business plans for the future?

Well, I work full-time in Fashion Design which I will be doing for many more years as it is what I've been studying since I was a child and love it! Selling my handmade goods online came from my long-term desire to have my own boutique which may happen in the far future.
If you could work with any artist, who would it be and why?
Franco Moschino! Although he is no longer alive, his collections was what made me want to pursue a career in Fashion Design... and I am so happy that the Moschino brand continued, and most importantly, sticking to the original eccentric style that Franco had created. I know I would learn so much from him, and I also think I would be incredibly humoured!
Now to the Givaway bit!
I've bought notesets with lots of stickers and cards from her in the past, and it's just so wonderful that I can't decide between....
This beautiful golden embossed set of note cards with a rose design...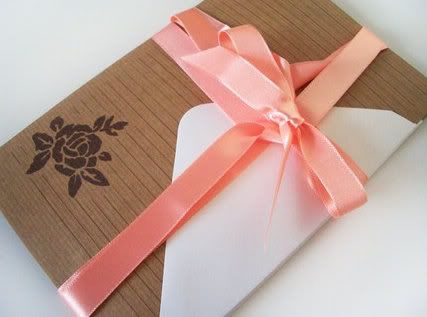 Or this stunning pocket mirror with her trademark design and a dustbag.
So I'm going to let you decide!
Rules
....
Ooh so many ways to enter! You can do all of these for extra entries!
You have 'till Sunday the 21st of Feb at 1pm GMT
-Leave a comment telling me which you prefer.
-"Follow" Tales of a Wondering Star if you have not already, and comment to tell me!
-Join the
TWS group on Facebook
and comment to tell me
-Reblog/Tweet this givaway and comment to tell me!
-Follow
TWS on Twitter
and comment to tell me
-Follow
Clara's blog
and comment to tell me
Mmm.... That's all I can think of, so you've got 6 chances to win! If you've been directed here from Facebook and don't have a Blogger account, no worries, we're a happing family here, come on and join in too, just leave me a link!
Good luck! Love
xoxo