Fashion Fix Friday: Nina Ricci
Oh Nina! There's something so gentle, so ladylike, about these SS'10 creations.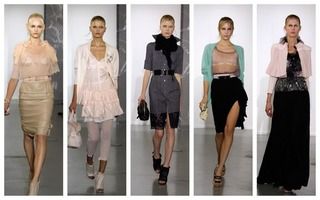 I'd wear it all! The cardigan on the second model is so stunning. To me, Nina Ricci would be a staple for visiting my Grandmother for a sunday afternoon cup of tea and teacake.
What do you think? To sheer or not to sheer?!
xoxo