Bunnies
Hello Girlie Blogettes, I hope you're having a beautiful week. Things this side have been nice and busy and I'm really looking forward to seeing my aunt and uncle, who are also my Godparents, this week. My uncle, Roger, is the Mad Hatter.
So, I thought today, I'd give you a brief expose on my blog writting habitat.
First, before I write a post, I forage for food or something, if I come up empty handed, I make a mug of something.
Then it comes to sitting. Where do you sit? I've never used the study as a place to write, it seems too formal, and Daddy hates the bunnies in the house. Now I come onto the main point.
Right now, I'm writing at the dinning room table, it's super cold because Momma is feverish and can't feel the cold. So I'm wrapped in blankets, with uggs on my feet.
Okay, all well and good. It's still cold so I need something warm to cuddle. Vivaldi, below, isn't the best cuddle bunny, she's great when you lie with her beside you, but held in your arms, she's too much of a fuss and we normally disagree and I end up being nipped.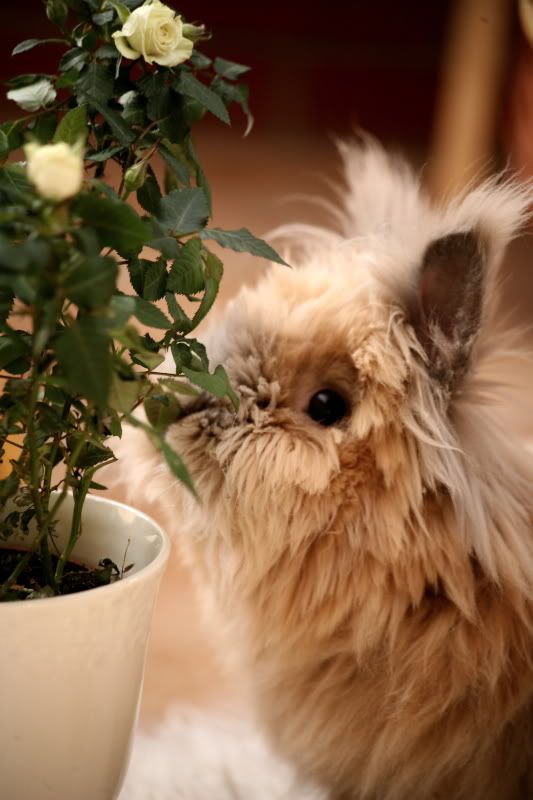 Abuse. So then there's Fred/Ted/Prince/Principle, the names go on and on. Perfect.
He'll snuggle into your neck and give kisses. He also drools, but that's okay. He's cute.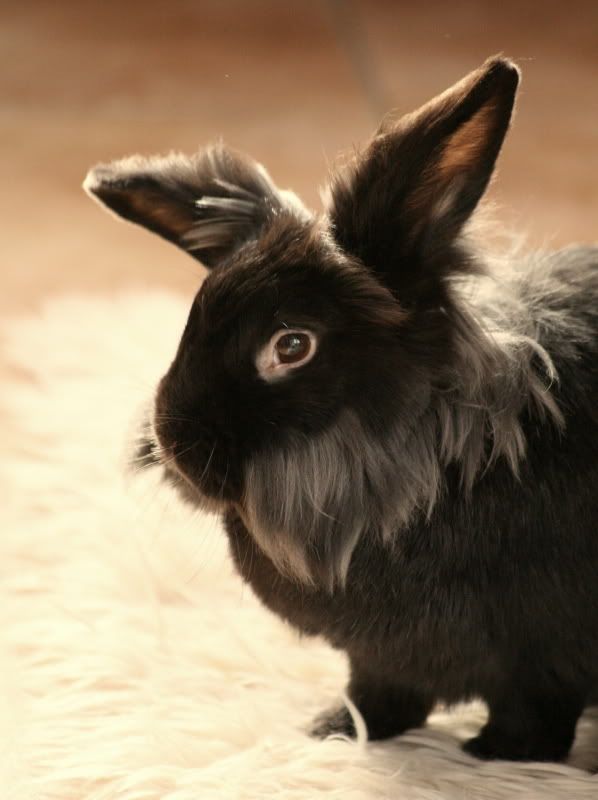 And that's how I do it, with my snuggle bunny!
xoxo