Catching Crabs
Hello girlies, so this is my 98th post and I'm feeling for the 100th I'm going to need a luurvly givaway....
I'll get back to you on that!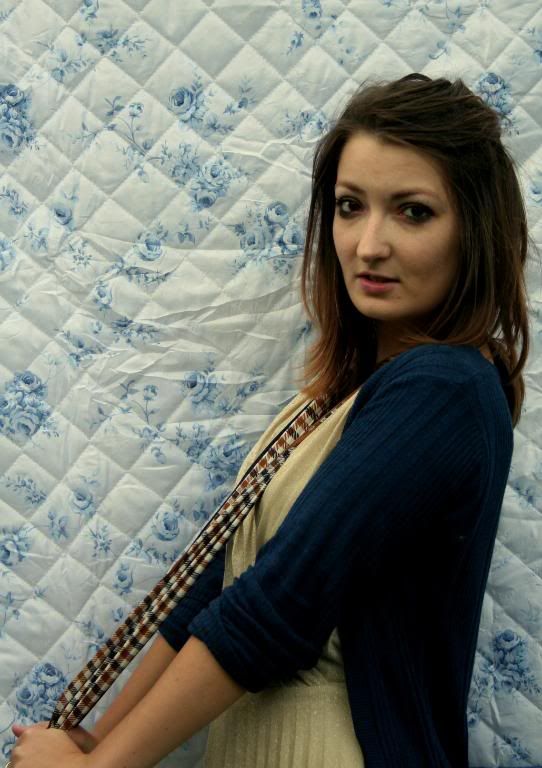 Cardi: Miss Selfridge, Dress: Topshop, Scarf: Aquascutum
It's been a super busy week filled with shopping and packing and all sorts, but I've found time for cute outfits and I'm loving my momma's new blue quilts.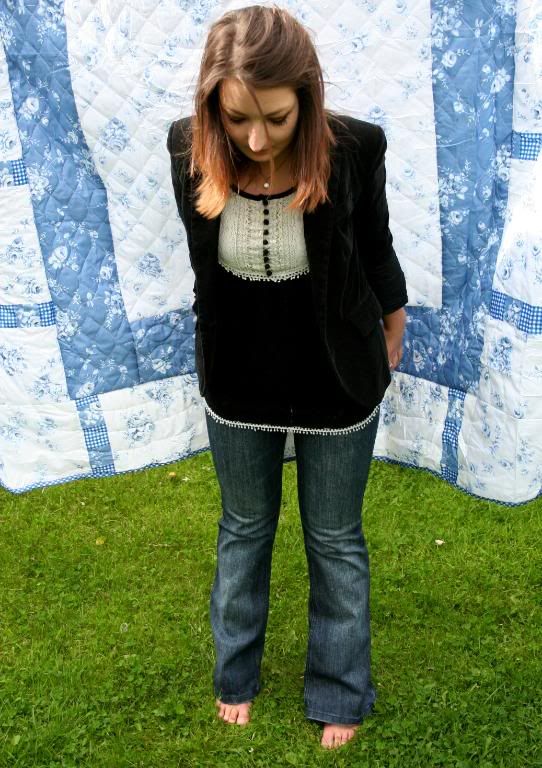 Jacket: The old faithful Zara number, Jeans: Topshop, Top: Next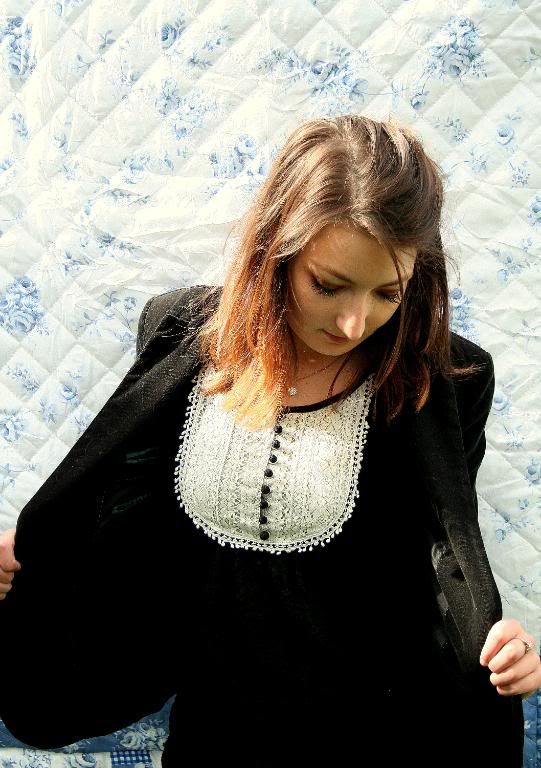 A few posts ago, Claire from
The View From Here
, came up with an awesome guide to photo's for 'what I wore' esq posts.
Her explanation were fab: "For reducing the size of one's bottom half in photos, try to take the photo from higher up, than from below.Reason why this works - if something is closer, it is larger. Similarly, further away means it looks smaller. Since we can't separate our bodies (and wouldn't want to!), one trick of the eye is to have the camera higher, so that the top half is slightly closer to the camera and the bottom half is slightly further away. Obviously, too much can make the effect just look weird. See diagram below."
***
Yesterday Indie Boy kidnapped me with his fam for sunny seaside antics....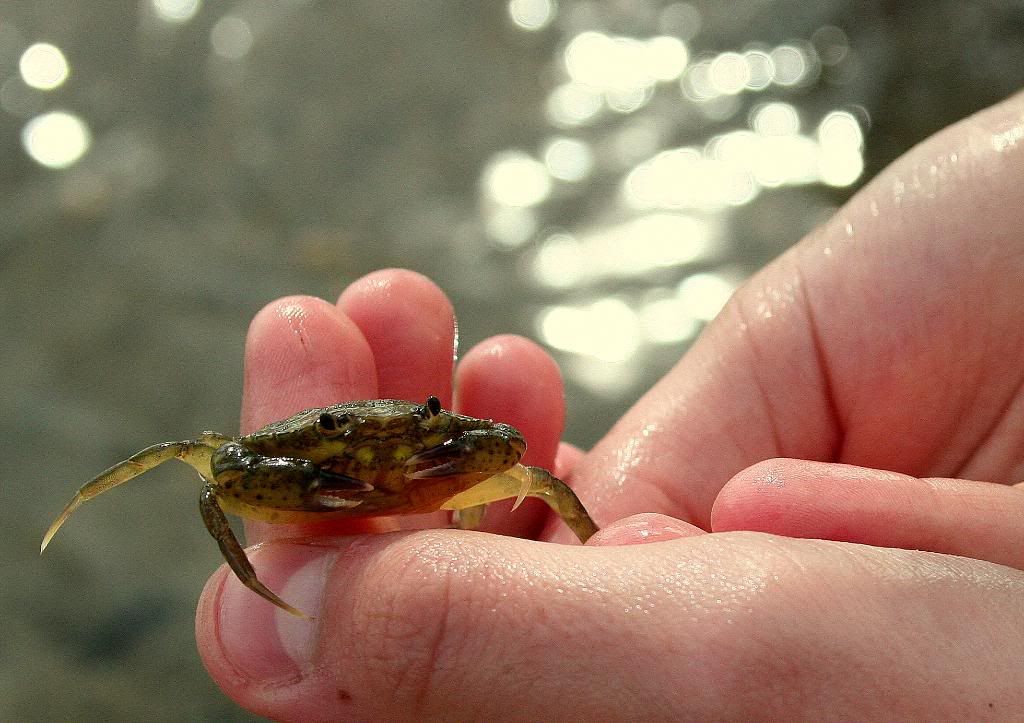 There were lots of ugly little creatures out there!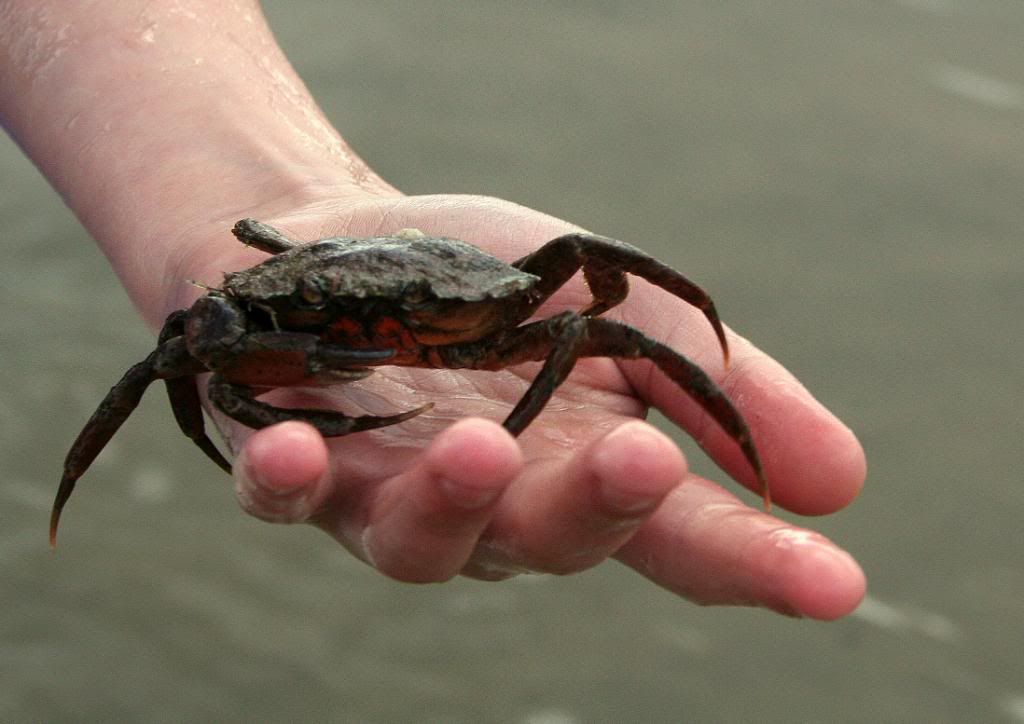 The above crab is so scarey looking!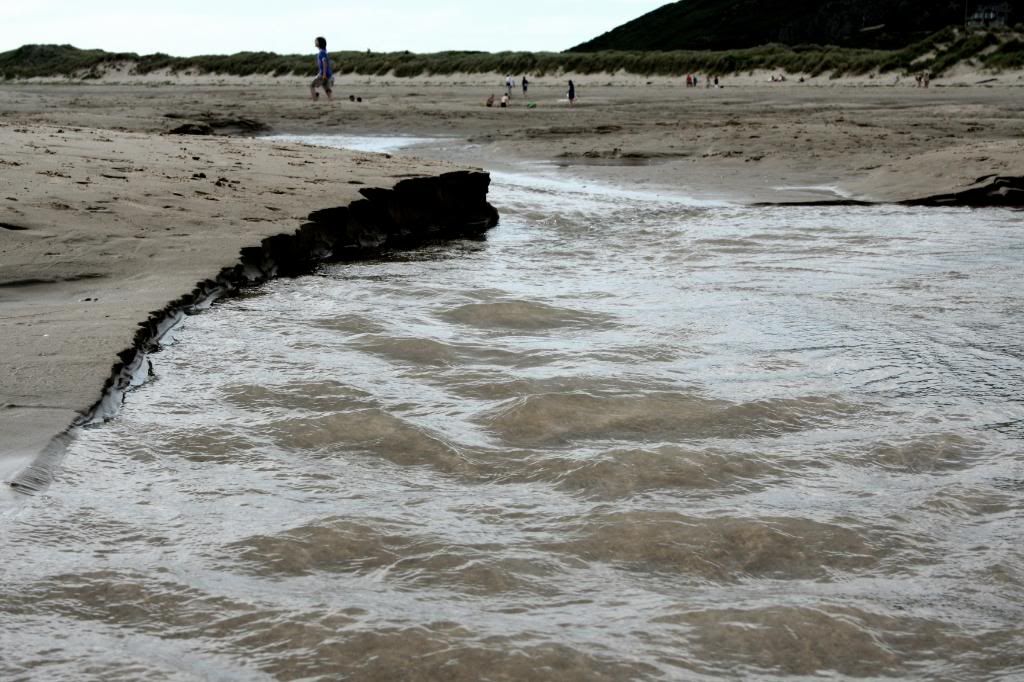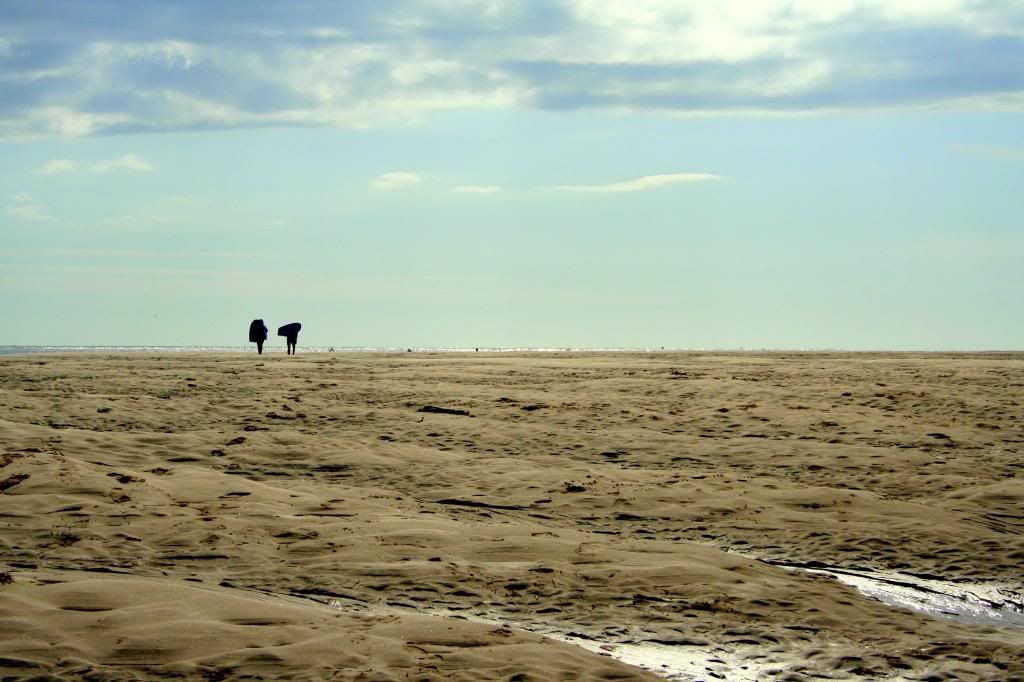 The below photograph makes me chuckle because it's just so silly!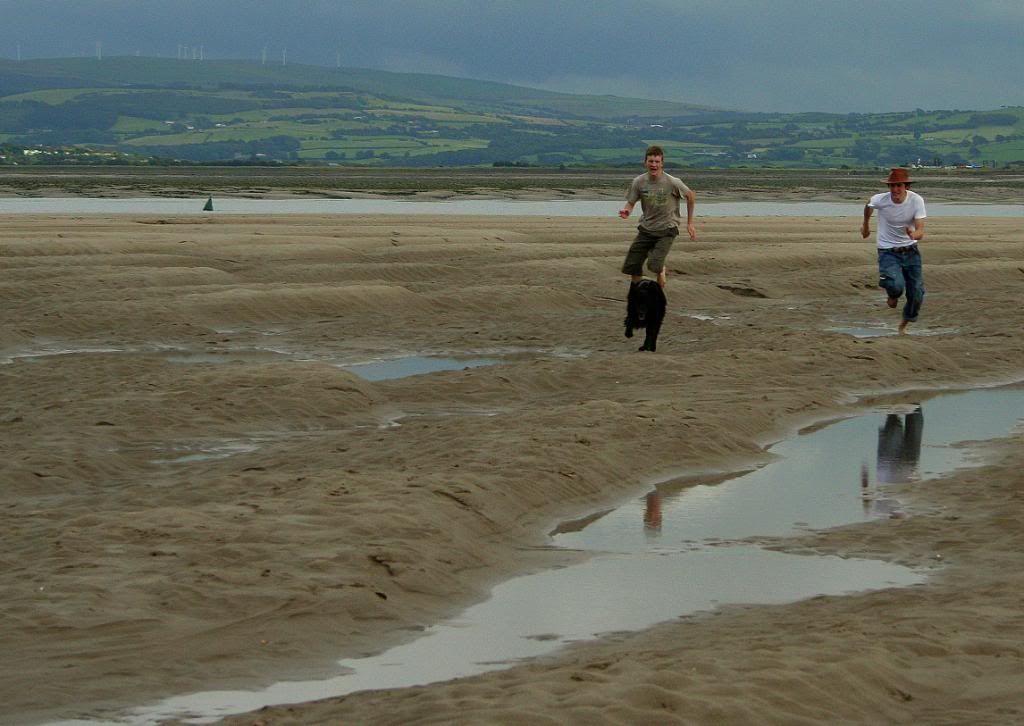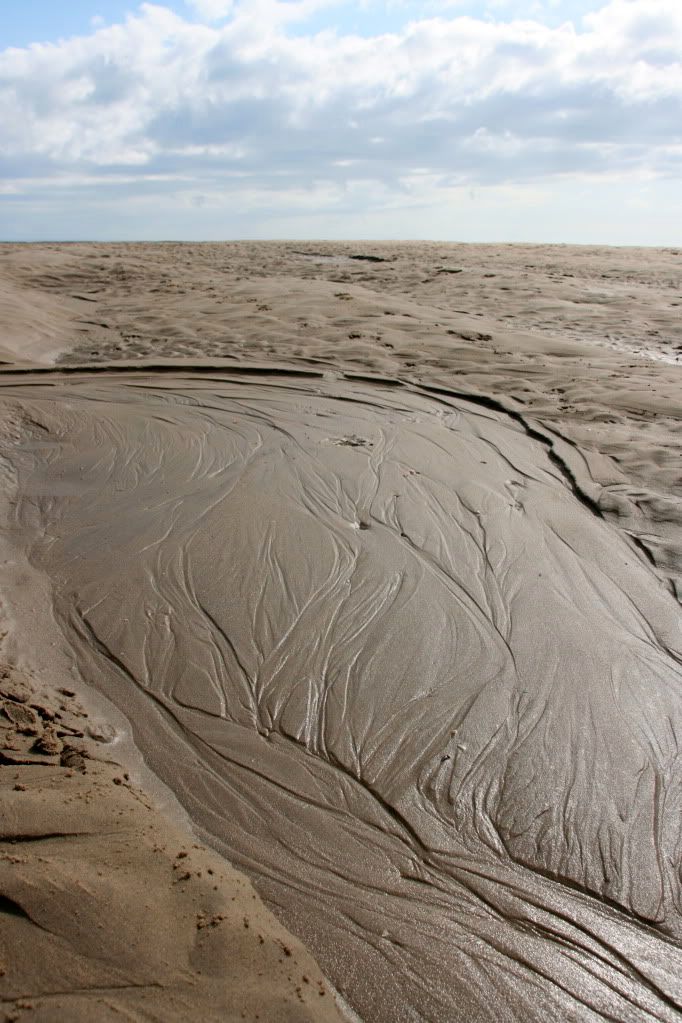 And last weekend I headed up a mountain to checck out the highest waterfall in England, it was very pretty!


A huge thank you for your lovely comments! Tell me what you're up to this week?! And please please please wish me luck for a job interview this week! If I can find an outfit which doesn't involve wifebeaters and moving clothes, and instead white shirts and stunning monochromes, I'll let you know!
Have an awesome week
xoxo